Meet the Team of Hamilton Dentistry in South Hamilton, MA
We recognize that all of our patients are unique and deserve to receive dental care that reflects their individual needs. Our experienced and talented dental team is committed to working with you and your family to create a comfortable, stress-free, and rewarding dental experience every time you visit our practice. We are pleased to welcome you and your family, and we look forward to working with you.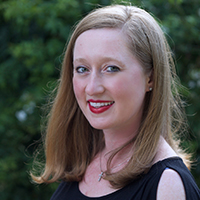 Robyn Bragan, RDH
"What impresses me the most about Drs. Charles and Laura Vorrias is their compassion, dedication, and willingness to help their patients strive for a happy, healthy mouth. They treat their patients with respect and not just as another number. I am very proud to be a member of the Hamilton Dentistry team and look forward to many more years to come with them!" – Robyn
Robyn graduated from Lynn Vocational Technical Institute in 1997 then went on to Middlesex Community College where she received an Associate's degree in 1999 in Health Careers, Associate's degree in Dental Hygiene in 2002, and became one of the first hygienists to become local-anesthesia-certified in 2005. Robyn has been providing great dental services since 1995 with experiences ranging from all phases of dental administration and dental assisting before becoming a dental hygienist in 2002. Robyn is also certified in dental radiography and CPR.
Robyn is married with a son and three little dogs. She thoroughly enjoy going camping, traveling, and exploring the country with her family. Robyn also loves our New England sports teams, especially the Boston Bruins and the New England Patriots!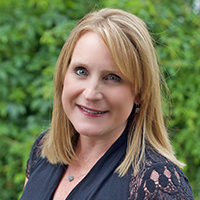 Wendy Hashley, RDH
"It has been such a rewarding experience, to work in a team-oriented office where everyone goes out of their way to help each other. Every patient is treated as though they are family and I feel that is what sets us apart from other dental offices." – Wendy
Wendy received her dental assisting certification from Northern Essex Community College in 1993 and Associate's degree in Dental Hygiene from Middlesex Community College in 1998. Wendy has been a practicing registered hygienist since 1998, and has certifications in CPR for healthcare providers, dental radiology, and local anesthesia. She joined our team in 2001, and since then, has helped meet our patients' needs through gentle preventive care and oral health education.
In her free time, Wendy enjoys running and training for road races. She is also a spin instructor at the local YMCA (Cape Ann). Wendy loves fitness and encouraging others to become healthy from their teeth to their toes!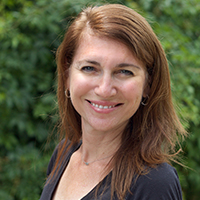 Tara Halstead, RDH
"Working at Hamilton Dentistry where the whole team works together to provide our patients with the best and most comprehensive treatment, the newest technology, and the most caring atmosphere has been one of the most rewarding experiences of my career." – Tara
Tara graduated with highest honors from Forsyth School for Dental Hygienists in 1995 and has been practicing as a periodontal co-therapist since then. Tara is certified in digital radiography, local anesthesia, and CPR for healthcare providers. She was the treasurer for the North Shore Dental Hygienists Association for many years where she networked with other hygienists from all over the state. Tara was voted Hygienist of the Year by NSDHA in 2006.
Tara currently lives on the north shore with her family. She has two dogs and loves walking the beach.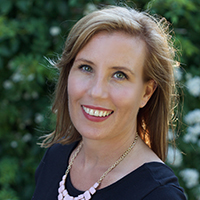 Kerry Normand
"I'm proud to work with such a caring group of professionals who work together as a team and are truly dedicated to their patients care and comfort." – Kerry
Kerry studied Business Management at Mount Ida College and is certified in CPR for Health Providers. She began her career in the dental field in 1997 and has now brought her immense skill and experience to our office. As our front desk receptionist, Kerry interacts with our patients by scheduling their appointments, collecting payments, and providing first-class customer service.
Kerry lives on the North Shore with her husband and two daughters. She enjoy spending time with her family boating, camping, and doing all outdoor activities. Kerry also loves to coach and watch her girls play soccer, and is a huge Boston sports fan.